Introduction
Two or more records from the same Knowledge (Profile) or List class can be merged to form a single record.
The merging processes will update any references to the records being combined so they link to the final merged record. For this reason, it is better to merge duplicate records together, rather than reassigning references and removing the duplicate records. It's much faster too!
Archive Item records cannot be merged.
Your User account must have Administration access, Edit records and Merge records permissions enabled to merge records. The Show private Attributes and classes permission is also required when merging People records.

If the hyperlinks, pages and resources for merging records are not available on the archive, try logging in with an account with higher administrative privileges or as a Super Administrator.
---
Steps to merge records
Conduct a search that will retrieve the records to merge.
On the Search Results page, enable the checkboxes of the records to merge.
In the Actions button menu, select Merge records.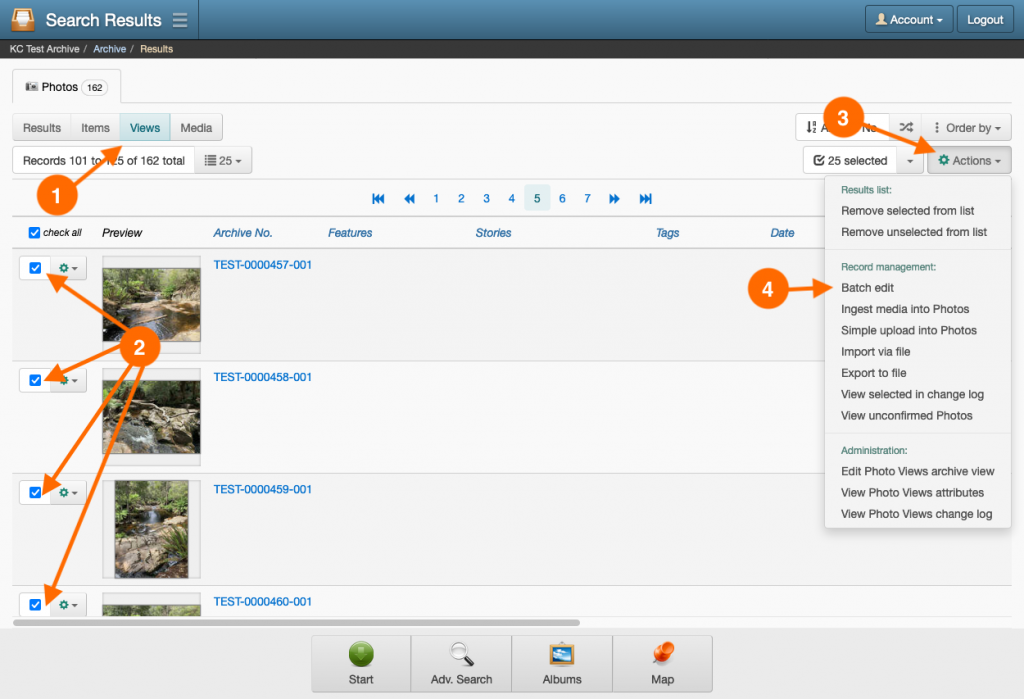 Within the first step of the Merge records wizard, the record names selected for merging are listed. If the selection contains any conflicting attribute (field) values, you will be asked to choose the value to assign to the final merged record.

Conflicts arise for attributes (fields) that accept only one value and the records being merged contain different values for the same attribute. You must choose the appropriate value to use for the merged record. However, when attributes accept more than one value, all values for the attribute across the merging records are combined.

Click Continue once you've addressed any attribute conflicts.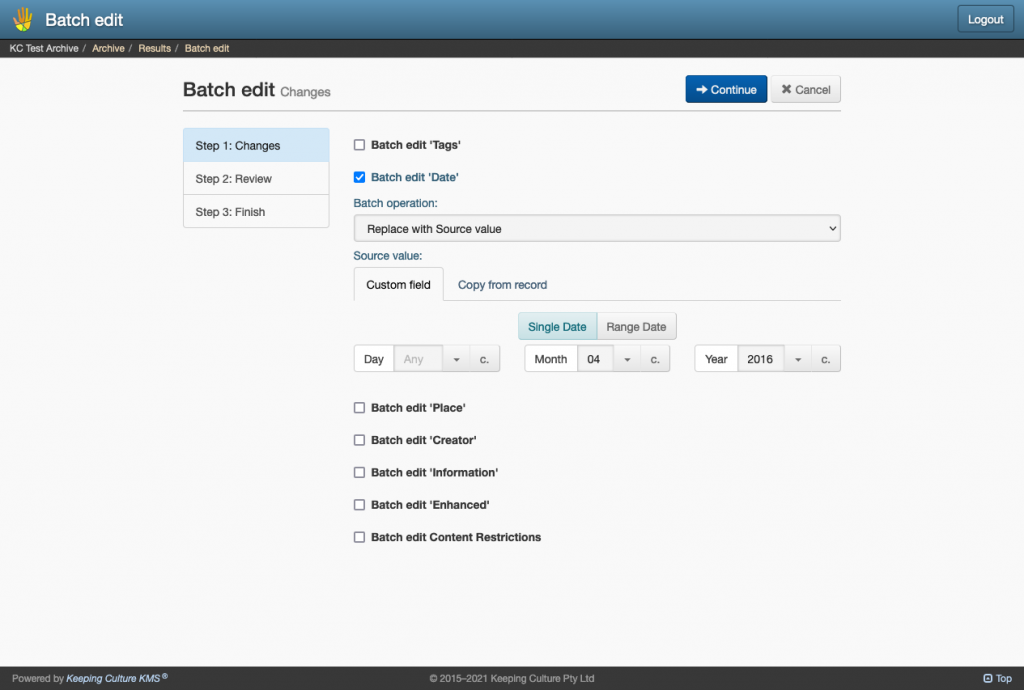 Step two of the wizard displays an editable preview of the combined final merged record. Make any changes to the records attribute (field) values and click Continue.
The merge will begin, and once complete, step three of the wizard will be displaying the outcome of the process. You may choose to View merged record or return to the Search Results page by clicking Done.