Introduction
Most Keeping Culture archives are set up with Guest access disabled, allowing only registered users of the archive to login. However, anonymous access to the archive can be provided by enabling the 'Guest Login' button on the Welcome page. This allows access to the archive without requiring a username and password.
The permissions of the Guest Group define what a guest user can access and accomplish within the archive. By default, the Guest Group's permissions allow guests to browse the unrestricted records and apply 'Restrict?' Flags to records; guests do not have the ability to modify or delete any part of the archive's content. See About the archive's Users, Groups & Permissions model for more information.
As a Group's permission can be modified, it is good practice to review the permissions of the Guest Group prior to enabling guest login access. See Viewing a Group's permission access for more information.
You should also login as a guest from time to time to confirm that a suitable level of access is being provided to anonymous users of the archive.
---
Enable/Disable 'Guest' login access
You will be required to login using a Super Administrator account to access the Preferences page.
Navigate to the Preferences page by going to: Main Menu → Administration tab → Preferences hyperlink.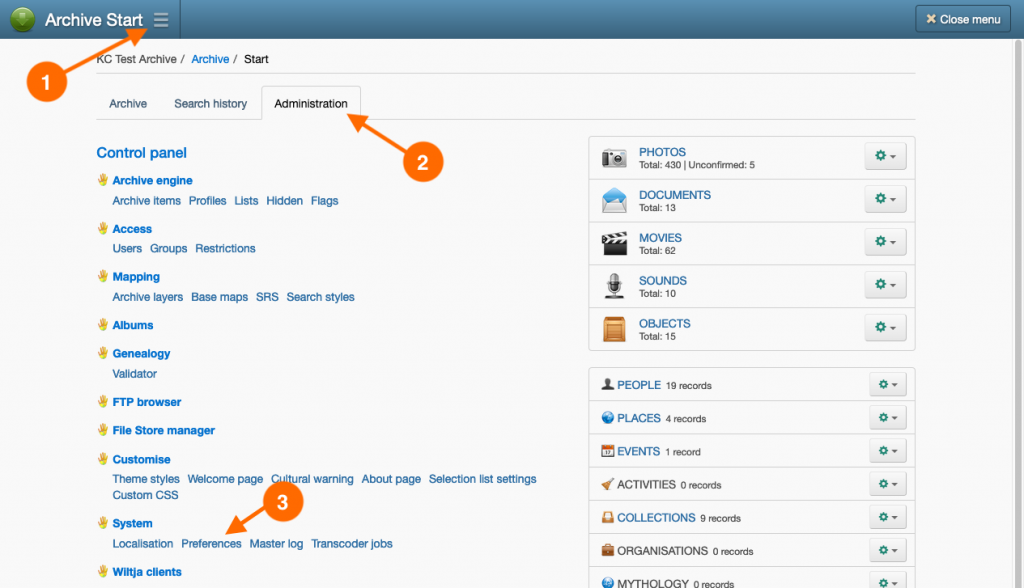 With the 'Archive settings' tab selected, locate the Allow 'Guest' login field. Depending on your desired outcome:

Select Yes to allow Guests to access the archive, or
Select No to prevent Guests from accessing the archive.

Click Save & Close.
Log out of the archive and check on the Welcome page that the 'Guest Login' button has either:

appeared, if Yes was chosen in the previous step, or
disappeared, if No was chosen in the previous step.