The Selection Lists displayed on the archive's Start page can be customised in the following ways:
You can set the order of appearance in the list control. Ideally you would prioritise the list entries from top to bottom; positioning the most used Knowledge classes towards the top.
For People records, and other classes identifiable in features, you can apply a default checkbox selection for the 'limit to' option displayed at the bottom of these lists.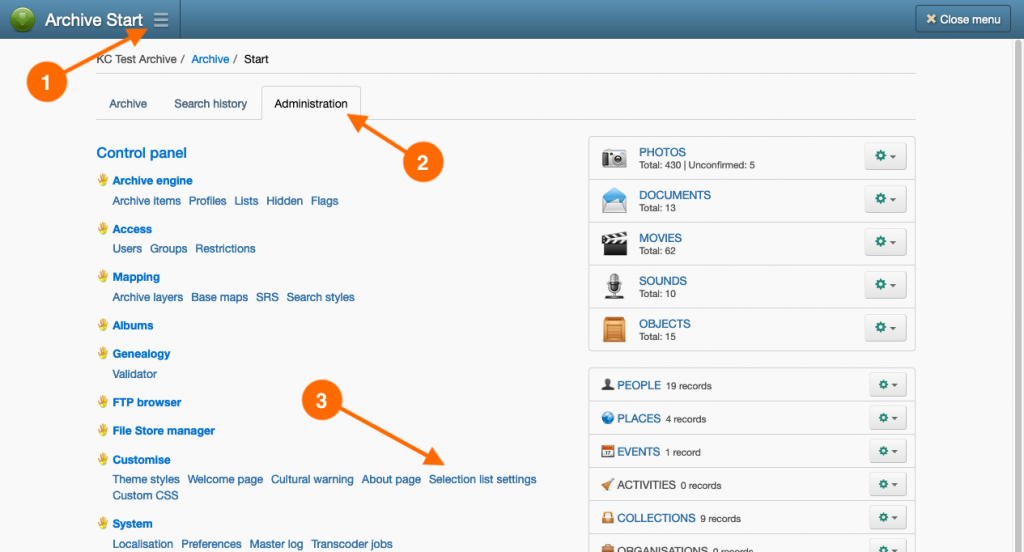 To customise the Selection List settings, navigate to:
Main Menu
Administration tab
Selection list settings hyperlink
Your User account must have Administration access and Customise Selection Lists permissions enabled to modify Selection Lists.

If the hyperlinks, pages and resources for managing Selection Lists are not available on the archive, try logging in with an account with higher administrative privileges or as a Super Administrator.